Kohta celebrates the new year by opening 'Backs and Covers' by Pedro Barateiro (Portugal, 1979). Continuing the strand of our programme that introduces internationally visible younger and mid-career artists to Finnish audiences – among them Donna Kukama (South Africa) in 2017, Aslan Goisum (Chechnya) in 2018, Emily Wardill (England) in 2019, Yane Calovski (North Macedonia) in 2020 and Oscar Chan Yik Long (Hong Kong) in 2021 – Barateiro's solo exhibition contains both existing pieces (allowing viewers to form an understanding of his practice to date) and new work (allowing him to creatively engage with Kohta).
Barateiro has been active on the international circuit since his first biennial participations some 15 years ago (Busan in 2006, Berlin and Sydney in 2008, followed by São Paulo in 2010 and Sharjah in 2016) and has had solo exhibitions at institutions such as Serralves Museum of Contemporary art in Porto in 2009, Kunsthalle Basel and Kunsthalle Lissabon in 2010, Kettle's Yard in Cambridge, England, in 2013, REDCAT in Los Angeles in 2016 and Netwerk in Aalst, Belgium, in 2017. In March 2022, just after the exhibition at Kohta, he will open a solo exhibition at CRAC Alsace in Altkirch, France. Barateiro is represented by
Galeria Filomena Soares
in Lisbon.
His practice embodies a fundamental tension of the current 'information age', between our ability to derive inspiration from easily accessed knowledge and our longing for the unknowable, that which can only be approximated through making and doing. He has always been both a communicator/mediator/impersonator – notably in his frequent performances and lecture-performances – and a studio artist of an almost classical modernist bent, with drawing, sculpture and painting on his repertoire.
It is not for nothing that Barateiro once titled an essay 'The Artist as Spectator' and that cartoonish 'data monsters' keep appearing in his recent visual output. These may be allegorical snipes at the much-lauded 'entrepreneur' (who, in turn, may stand in for the contemporary data-driven artist) but they also have a distinctly hand-drawn look.
The two animated films by Barateiro shown at Kohta offer glimpses of a similar monster: a cerebral, increasingly disembodied and featureless creature easily saddened by its own self-representation as image, word and sound. Monologue for a Monster (2021, 6'50", with the voice of Portuguese singer-songwriter Conan Osiris and English subtitles) is at the same time more discursive and more abstract than A Letter to You (2020, 10′, with ASMR or 'brain massage' sounds and English subtitles), for which various monstrous characteristics have been distilled into one single visual motif, that of blinking eyelashes without eyes.
The monster is portrayed as a figure of thought, both frightening and pitiable. Indeed, if we follow the etymological thread of 'monster' past the Latin monere ('to remind, bring to recollection, admonish, advise, warn, instruct, teach') we eventually arrive at a reconstructed Indo-European verb that means 'to think'.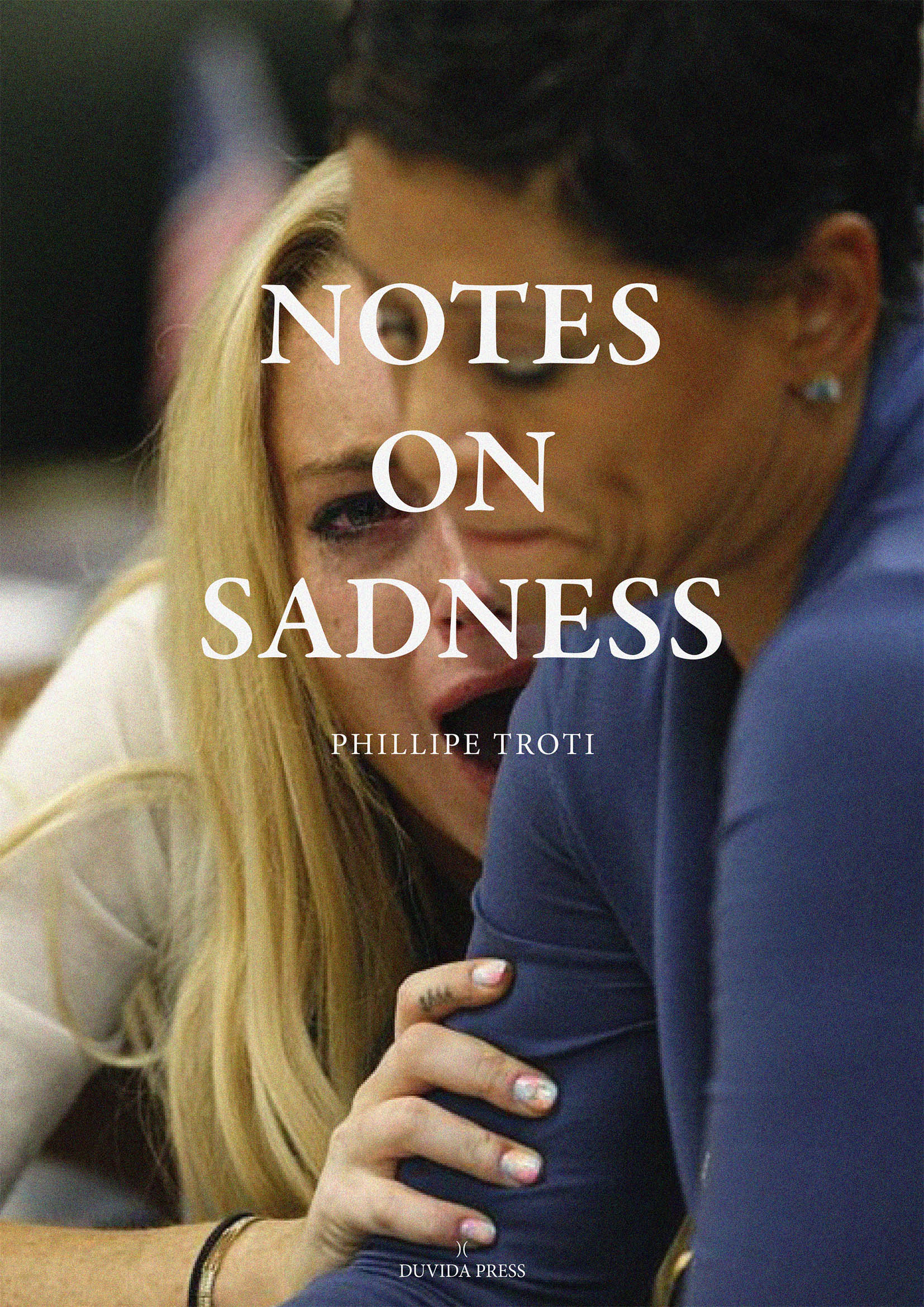 For Barateiro, artistic thinking is too important to be taken altogether seriously. On the blog the-sad-savages.tumblr.com he launches, with some regularity, images of book covers from the imprint Duvida Press that look like they could have been advertised by some Canadian university on the cheaper pages of The New York Review of Books. But duvida (with the stress on the first syllable) means 'doubt' in Portuguese, and we have reason to suspect that titles such as Life without Notifications by Sonia de la Paz Gúzman, Working in the Amazon by Taryn Smithson or Reasons for Knocking at an Empty Museum by Joanna Amandale do not cover any 'real' effort at writing apart from the language made visible by the images themselves. Which, in the end, is perfectly enough for conveying 'what the artist wanted to say'. This project, ongoing since 2012, now gets its first comprehensive visual and spatial presentation at Kohta.
Backs (2019) is, as it were, emblematic of the other side of Barateiro's being-in-the world as an artist, where the use of language is suspended. In this series of modestly-sized works in gouache on paper he employs refined but simple gestures (vivid colours and rather fast brushwork) to achieve reductive figuration. We easily decode the five colour fields as a representation of a back, or more precisely of its bodily presence, but the curvilinear negative spaces at the four corners still arrest our gaze in mid-flight and make us doubt if our immediate reading is the right one.
Portal (2022), finally, is the new element that connects the other components of the exhibition, forming the visual medium in which they can float together. This wallpaper is custom-made for Kohta's larger exhibition space and based on an open-source library image of a young girl in front of a microphone, turning her back to the photographer.
Through no fault of her own, in Barateiro's adaptation of this appropriated and literally faceless image its model offers an opportunity to remember a text from 1999 that remains crucial for the times we live in. In Preliminary Materials for a Theory of the Young-Girl the Tiqqun collective of anonymous French philosophers theoretically dissect capitalism's ultimate form of merchandise: the living spectacle of the Young-Girl as it is constantly being performed through the consumption of goods and, not least, information.
'The Young-Girl is not always young; more and more frequently, she is not even female. She is the figure of total integration in a disintegrating social totality.'
Kohta avaa uuden vuotensa Pedro Barateiron (Portugali, 1979) näyttelyllä Backs and Covers, ja jatkaa näin kansainvälisesti toimivia nuoria tai uransa keskivaiheilla olevia taiteilijoita suomalaiselle yleisölle esittelevää sarjaansa, jonka puitteissa on aiemmin nähty mm. Donna Kukama (Etelä-Afrikka) 2017, Aslan Goisum (Tšetšenia) 2018, Emily Wardill (Englanti) 2019, Yane Calovski (Pohjois-Makedonia) 2020 ja Oscar Chan Yik Long (Hong Kong) 2021. Näyttely sisältää sekä vanhempaa tuotantoa (jotta Kohtan yleisö saa käsityksen Barateiron tähänastisesta työstä) että uusia teoksia (jotka taiteilija on toteuttanut luovassa vuorovaikutuksessa Kohtan kanssa).
Barateiro on ollut aktiivinen kansainvälisellä taidekentällä aina ensimmäisistä biennaaleistaan viitisentoista vuotta sitten (Busan 2006, Berliini ja Sydney 2008, sekä São Paulo 2010 ja Sharjah 2016), ja hänen yksityisnäyttelyitään on nähty Porton Serralvesin nykytaiteen museon (2009), Kunsthalle Baselin ja Kunsthalle Lissabonin (2010), Cambridgen Kettle's Yardin (2013), Los Angelesin REDCATin (2016) ja Aalstin Netwerkin (2017) kaltaisissa instituutioissa. Maaliskuussa 2022, pian Kohtassa nähtävän näyttelyn jälkeen, hän avaa yksityisnäyttelyn CRAC Alsacessa, Ranskan Altkirchissä. Taiteilijaa edustaa lissabonilainen Galeria Filomena Soares.
Barateiron taiteellinen työ ruumiillistaa jännitettä kahden "informaatioajan" ilmiön välillä: sen, kuinka helposti innoitumme vaivatta saatavilla olevasta tiedosta, ja toisaalta kuinka kaipaamme "tietämätöntä", sitä, mitä voimme lähestyä yksin tekemisen kautta. Hän on ollut alusta asti yhtäältä viestijä/mediaattori/imitaattori – etenkin usein nähdyissä performansseissaan ja luentaesityksissään – että toisaalta miltei klassisen modernistinen piirustusta, maalausta ja kuvanveistoa harjoittava ateljeetaiteilija.
Ei ole sattumaa, että yksi Barateiron esseistä on otsikoltaan Taiteilija katsojana ja että hänen viimeaikaisessa visuaalisessa tuotannossaan esiintyy kerta toisensa jälkeen sarjakuvamaisia "data-monstereita". Nämä saattavat olla vertauskuvallisia näpäytyksiä jalustalle nostetun "yksityisyrittäjän" hahmon suuntaan (joka puolestaan saattaa edustaa dataa hyödyntävää aikalaistaiteilijaa), mutta niitä luonnehtii huomionarvoisen käsivarainen estetiikka.
Kaksi Kohtassa nähtävää animaatioelokuvaa sisältävät vilauksia tuollaisesta monsterista: älyllisestä, yhä ruumiittomammaksi ja piirteettömämmäksi käyvästä oliosta, joka tulee helposti surulliseksi katsoessaan itsestään tekemäänsä kuvallista, sanallista ja äänellistä esitystä. Monologue for a Monster (2021, 6'50″, kertojaäänenä portugalilainen laulaja-lauluntekijä Conan Osiris, englanninkieliset tekstitykset) on diskursiivisempi ja abstraktimpi kuin A Letter to You (2020, 10′, ASMR- tai "aivohieronta"-äänillä ja englanninkielisin tekstityksin), jossa monituisista hirviömäisistä piirteistä on tislattu yksi ainoa visuaalinen motiivi: silmiä vailla räpyttävät luomet.
Monsteri on kuvattu samaan aikaan pelkoa herättäväksi ja säälittäväksi ajatushahmoksi. Ja tosiaan: seuratessamme "monsteri" -sanan etymologiaa latinan monere ("muistuttaa, neuvoa, varoittaa, ohjata, opastaa") tuonnemmaksi, kohtaamme lopulta indoeurooppalaisen verbijuuren, jonka merkitys on "ajatella".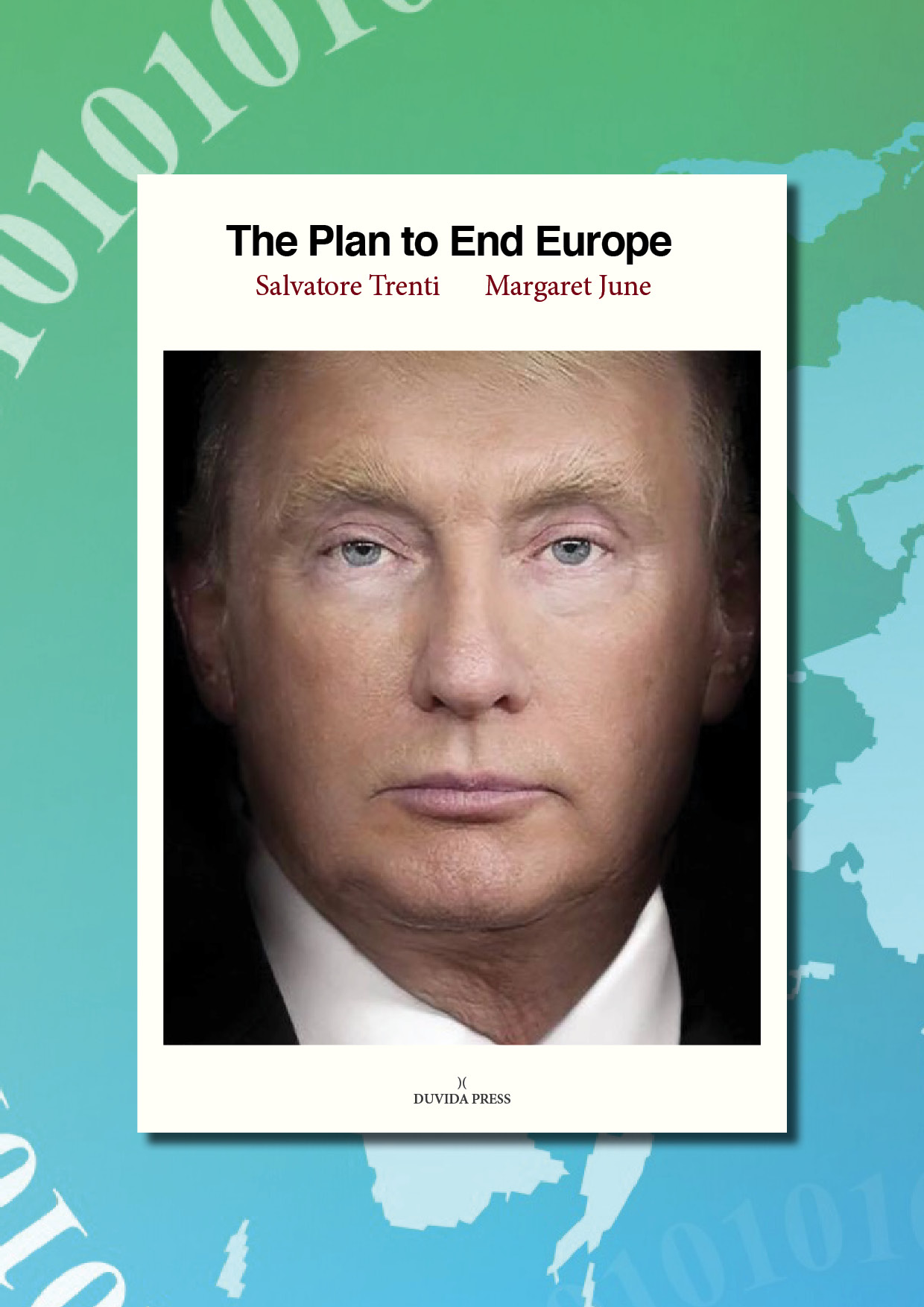 Taiteellinen ajattelu on Barateirolle liian tärkeää otettavaksi vakavasti. Hän julkaisee the-sad-savages.tumblr.com-blogissaan säännöllisesti kuvia Duvida Press -kustantamon kirjojen kansista, jotka näyttävät kuin jonkin kanadalaisen yliopiston mainoksilta The New York Review of Booksin vähemmän hintavilla ilmoituspalstoilla. Mutta duvida tarkoittaa portugaliksi "epäilyä", ja meillä onkin syytä epäillä, että nimikkeet kuten Sonia de la Paz Guzmánin Life without Notifications, Taryn SmithsoninWorking in the Amazon tai Joanna Amandalen Reasons for Knocking at an Empty Museum eivät sisällä kuviensa näkyväksi tekemän kielen lisäksi muuta "aitoa" yritystä kirjoittaa, mikä on lopultakin aivan riittävästi sen sanomiseksi mitä "taiteilija on halunnut sanoa". Vuodesta 2012 käynnissä ollut projekti saa nyt ensimmäisen kattavan visuaalisen ja tilallisen esityksensä Kohtassa.
Backs (2019) on edustava näyte Barateiron taiteellisen maailmassa-olemisen toisesta, luonnollisen kielen käytöstä pidättäytyvästä puolesta. Vaatimattoman kokoisissa guasseissa paperille hän pääsee hienovaraisin, mutta yksinkertaisin keinoin (eläväisin värein ja rivakoin pensselinvedoin) pelkistävään esitystapaan. Tulkitsemme viisi värikenttää vaivatta selän, tai tarkemmin ottaen sen ruumiillisen läsnäolon kuvaukseksi, mutta kaareutuvat negatiiviset tilat teoksen neljässä kulmassa pidättelevät silti katsettamme, ja saavat meidät epäilemään onko ensimmäinen tulkintamme sittenkään oikea.
Portal (2022), viimeiseksi, on näyttelyn muut komponentit yhteen sitova elementti, visuaalinen tehokeino, joka saa luo niille yhteisen alustan. Seinäpaperi on tuotettu varta vasten Kohtan suurempaan näyttelytilaan, ja se perustuu avoimen tietokannan valokuvaan, jossa nuori tyttö seisoo mikrofonin edessä selkä kuvaajaan päin.
Barateiron mukaelma anastetusta ja kirjaimellisestikin kasvottomasta kuvasta – jonka malli jää kaikesta tästä tyystin tietämättömäksi – tarjoaa mahdollisuuden muistaa erästä ajankuvallemme yhä keskeistä tekstiä vuodelta 1999. Nimettöminä pysytelleiden ranskalaisten filosofien Tiqqun -kollektiivin Preliminary Materials for a Theory of the Young-Girl analysoi kapitalismin ultimaattisen kauppatavaran: Nuoren tytön elävän spektaakkelin, sellaisena kuin sitä jatkuvasti toteutetaan hyödykkeiden, eikä vähiten informaation kulutuksen kautta.
"Nuori tyttö ei välttämättä  ole nuori, se on yhä harvemmin edes naissukupuolinen. Nuori tyttö on täydellisen integraation symboli keskellä sirpaloituvaa sosiaalista kokonaisuutta."
Kohta firar det nya genom att inviga separatutställningen Backs and Covers av Pedro Barateiro (Portugal, 1979). Den hör till den del av vårt program där vi introducerar internationellt verksamma yngre konstnärer för publiken i Finland, med namn som Donna Kukama (Sydafrika, 2017), Aslan Goisum (Tjetjenien, 2018), Emily Wardill (England, 2019), Yane Calovski (Nordmakedonien, 2020) och Oscar Chan Yik Long (Hongkong, 2021). Utställningen innehåller både existerande verk (som låter betraktaren bilda sig en uppfattning om konstnärskapet fram till nu) och nya produktioner (som låter konstnären arbeta direkt med Kohtas rum).
Barateiro har varit aktiv på den internationella scenen sedan han började delta i biennaler för ungefär 15 år sedan (Busan 2006, Berlin och Sydney 2008, följda av São Paulo 2010 och Sharjah 2016) och har haft separatutställningar vid institutioner som Serralves-museet för samtidskonst i Porto 2009, Kunsthalle Basel och Kunsthalle Lissabon 2010, Kettle's Yard i Cambridge, England, 2013, REDCAT i Los Angeles 2016 och Netwerk i Aalst, Belgien, 2017. I mars 2022, precis efter utställningen i Kohta, invigs hans separatutställning vid CRAC Alsace i Altkirch, Frankrike. Barateiro representeras av Galeria Filomena Soares i Lissabon.
Hans konstnärskap ger form åt en grundläggande spänning i den "informationsålder" vi alla lever i, mellan förmågan att låta oss inspireras av ständigt tillgänglig kunskap och längtan efter det ovetbara, det vi bara kan få ett ungefärligt grepp om genom egen praxis. Han har alltid varit både kommunikatör/förmedlare/imitatör – särskilt i sina ofta förekommande föreläsnings- och performanceföreställningar – och ateljékonstnär av närmast klassiskt modernistiskt snitt med teckning, skulptur och måleri på repertoaren.
Det är ingen slump att Barateiro en gång använde titeln "Konstnären som betraktare" för en essä, eller att serieteckningsliknande "datamonster" dyker upp i hans produktion under senare år. Dessa kan ses som allegoriska utfall mot "entreprenören", i tid och otid framhållen som modell även för den dataslukande konstnären, men ser samtidigt misstänkt handritade ut.
De två animerade filmer av Barateiro som visas i Kohta ger ögonblicksbilder av ett liknande monster. Det är en överintelligent, alltmer okroppslig och oigenkännlig varelse som lätt blir melankolisk över sin egen självbild i pennstreck, ord och ljud. Monologue for a Monster (2021, 6'50", med den portugisiske sångartisten Conan Osiris' röst och engelsk undertext) är på samma gång mer diskursiv och mer abstrakt än A Letter to You (2020, 10′, med ASMR eller "hjärnmassageljud" och engelsk undertext) där olika monstruösa drag har renodlats till ett enda visuellt motiv: blinkande ögonfransar utan ögon.
Monstret framställs som en tankefigur, både skrämmande och sorglig. Om man följer den etymologiska tråden från ordet "monster" via latinets monere ("att påminna om, göra sig påmind, förmana, ge råd, varna, instruera, undervisa") hamnar man till slut vid ett rekonstruerat indoeuropeiskt verb med betydelsen "att tänka".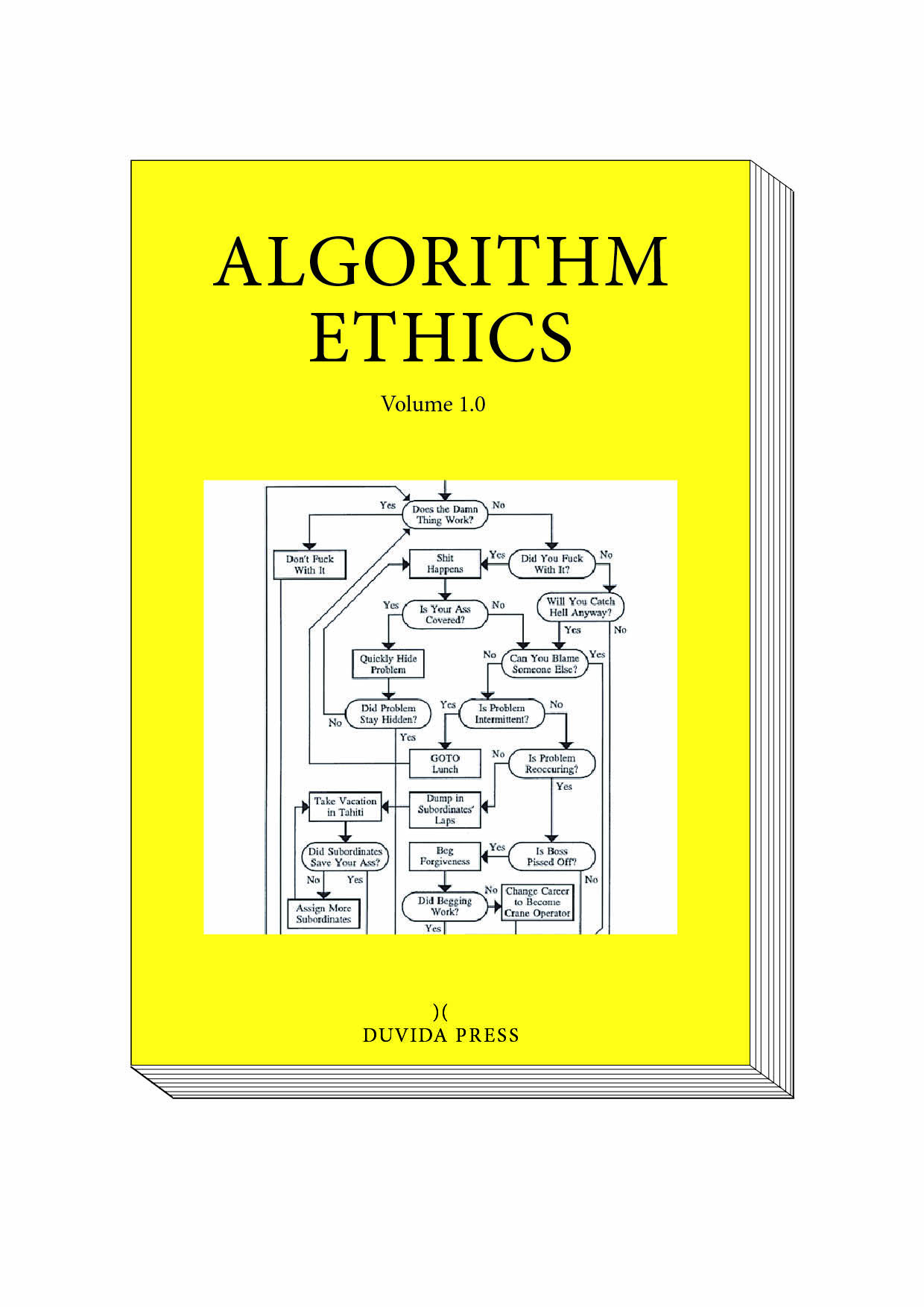 För Barateiro är det konstnärliga tänkandet alltför viktigt för att tas helt på allvar. På bloggen the-sad-savages.tumblr.com lägger han med någorlunda jämna mellanrum ut bokomslag från Duvida Press. De ser ut som om de hörde hemma i annonsen från ett kanadensiskt universitet på någon av de billigare sidorna i The New York Review of Books. Men duvida (med betoning på första stavelsen) betyder "tvivel" på portugisiska, så man kan ana att titlar som Life without Notifications av Sonia de la Paz Gúzman, Working in the Amazon av Taryn Smithson eller Reasons for Knocking at an Empty Museum av Joanna Amandale inte avspeglar någon "verklig" skrivarmöda. Förutom de ord som syns på bilden, förstås, och sist och slutligen förmedlar de ju redan "vad konstnären har på hjärtat". Detta projekt har pågått sedan 2012 men får sin första omfattande visuella och rumsliga presentation i Kohta.
Backs (2019) får stå för den andra sidan av Barateiros tillvaro som konstnär, där språket får finna sig i att vara upphävt. I denna svit av gouacher på papper i anspråkslöst format åstadkommer han figuration med utsökt enkla gester (livliga färger och ganska snabb penselföring). Vi har inga problem att avläsa de fem färgfälten som en ryggtavla – eller, för att vara mer exakt, dess kroppsliga närvaro – men de kurvigt negativa utrymmena i de fyra hörnen får oss ändå att stanna upp och undra om den omedelbara läsningen verkligen var den riktiga.
Portal (2022) är, slutligen, det nya element som förenar utställningens övriga beståndsdelar och blir det visuella medium de kan flyta runt i tillsammans. Fototapeten är tillverkad speciellt för Kohtas större utställningsutrymme och utgår från en fritt tillgänglig bild av en ung flicka framför en mikrofon, med ryggen mot fotografen.
I Barateiros bearbetning av den lånade och bokstavligen ansiktslösa bilden ger oss modellen, utan egen förvållan, anledning att minnas en text från 1999 som har förblivit central för den tid vi lever i. I Premiers matériaux pour une théorie de la jeune fille (Förhandsmaterial för en teori om den unga flickan) tar sig Tiqqun, ett kollektiv av anonyma franska filosofer, an uppgiften att teoretiskt dissekera kapitalismens yttersta varuform: "den unga flickan" som ständigt upprepad live-föreställning i konsumtionen av andra varor och, inte minst, information.
"Den unga flickan är inte alltid ung; allt oftare är hon inte ens av kvinnligt kön. Hon är sinnebilden av det totalt sammanhållna i en sönderfallande social helhet."